Caliper
We believe that the end results of a solution provided greatly depends on the quality of service it delivers professional expertise involve in its operations.
Caliper
Best work is our passion
Caliper
We are committed to perform high quality NDT inspecting services
We conduct several methods of NDTs, which are:
MPI – Magnetic Particle Inspections
This standard operating procedure describes the techniques for both dry and wet magnetic particle testing on ferromagnetic materials, for surface and sub-surface discontinuities. It is important that MPI is done before and after load testing to ensure that there are no defects or any cracks within the welding area (of lifting points / stress points).
LDT / DPI – Liquid Penetrant Testing / Dye Penetrant Testing
This test is to check the underlying welding area for any cracks, flaws that the naked eye cannot see. This test is to be used on nonmagnetic metal surfaces, e.g. stainless steel.  Radiographic, Ultrasonic, Eddy Current Testing.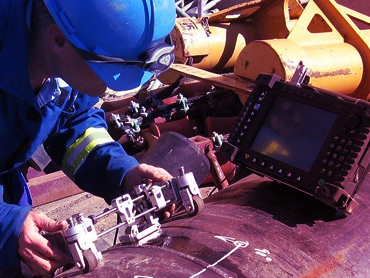 We offer the pressure test services to identify weak spots as well as to improve product design. The test is performed by using high pressure to check if there is a pressure drop caused by an unintended crack or hole.
Goals of the tests:
Improvement of seals
Identify the weak spot of a pressure component
Determine min and max burst pressure
Defining the product specifications
Leak tests are often performed before the distribution process to meet the safety and Quality Standards.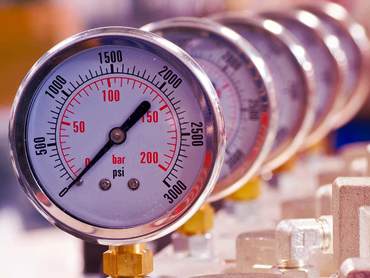 We offer 3rd Party calibrating services from accredited calibration Laboratory.
Inspection of oil country tubular goods:
Heavy Weight Drill Pipes, Drill Collars, Casing.
Tubing and Bottom Hole Assembly.
Inspection Services in offer are:
Electromagnetic inspection unit – EMI for Drill Pipe Body Inspection.
Electromagnetic inspection unit – EMI for Tubing Body Inspection.
Electromagnetic inspection unit – EMI for Casing Body Inspection.
Magnetic particle inspection – MPI.
Ultrasonic Share Wave.   
Ultrasonic Thickness Gauges.
Thread Gauging Unit.
Visual Pipe Inspection.
Dimensional Inspection of Pipe. 
Visual Thread Inspection.
Tool Joint Dimensional Inspection.
Dimensional Inspection of Rotary Shoulder.
Wet fluorescent magnetic particle inspection.
Dye Penetrant Testing API Full Length Drifting.
Hardness Testing.
CIC Weights and Testing specializes in load testing on various kind of equipment, such as heavy-duty machinery , containers, and others. The main purposes of this test are:
For establishing the load bearing ability of the equipment;
For safety reasons (load limit of pad eyes);
To define structural working load limit, and;
For other aspects, which are static, dynamic, and proof load.
For every load test we conduct, we provide certifications for all equipment, which contains a paper-printed certificate and graved steel-plate certificate, to be put on the load-tested equipment.
We offer inspection and certification services for all lifting equipment including lifting appliances and lifting tackles. Our independent inspection, carried out in accordance with all applicable standards, codes, regulation and best engineering practices ensures all statutory and regulatory requirements are met.
Personnel involved in our operations and inspections are all qualified and competent professionals in Lifting Equipment Inspection. Many of them are qualified on Non Destructive Testing through the ASNT and certified by Lifting Equipment Engineers Association – LEEA.
All Tests and Inspections are carried out in strict accordance with approved company procedures.
Shackles/ Chains / Wire Rope / Hook / Synthetic Slings Visual inspection is done to ensure there isn't any significant damage wear, or abrasion. Recent cases have shown many accidents that caused injury or even deaths from sling or wire rope failure. Weights & Testing have qualified team to visually inspect and will no doubt reject any equipment that is liable of failure.
Operation & Maintenance Services of:
Rig Steam Generator
Steam Heat Exchanger
Air Compressor for well testing job at rig site
We also provide manpower according to the need of the client.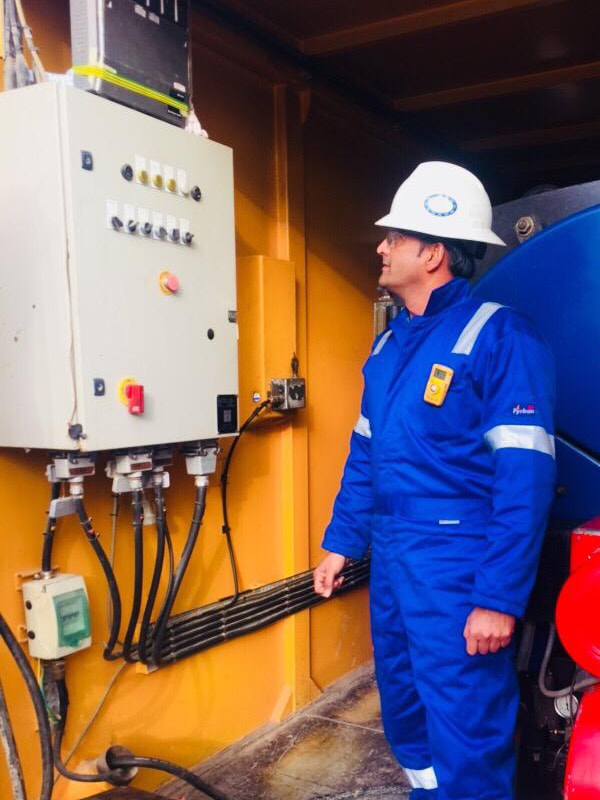 CIC provide training for the safe operation of lifting equipment for operators and Riggers ensuring that they are capable of performing their operations safely and competently before deployment.  Our comprehensive training programs includes both theoretical and practical training.
CIC offers in-house sheet metal, welding, fabrication, machining and painting facilities and workshops that produce custom designed products and services, including:
Light and heavy fabrication
General engineering and machining
Sheet metal work
Sandblasting and protective coatings
Provision of Lifting Equipments:
We rent lifting & rigging equipment. Provide material handling & safety equipment for a variety of lifting or moving needs. Include lifting & spreader beams, material handling equipment, trolleys, slings, beam clamps, machine skates, gantries, shackles, hydraulic cylinders, winches, air bags, sheave blocks, jacks, fall arresters harnesses.